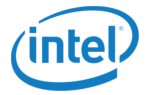 Intel makes possible the most amazing experiences of the future
You may know us for our processors. But we do so much more. Through computing innovation, we push the boundaries of smart and connected technology to make amazing experiences possible for every person on Earth. From powering the latest devices and the cloud you depend on, to driving policy, diversity, sustainability, and education, we create value for our stockholders, customers and society. Intel is a proud sponsor of the Internet of Things World Forum. The Internet of Things represents the next frontier of computing where delivering meaningful experiences and valued usages will require new approaches with high levels of integration, as well as genuine processor power.
The Only Thing More Amazing Than Our Technology Is What the World Does with It
Experience Intel® Innovation
We believe technology must constantly evolve to make more things possible and all things easier, smarter, and more connected than ever before.
Advancing Diversity in Technology
We are investing $300 million in our Diversity in Technology Initiative to achieve full representation of women and under-represented minorities at Intel by 2020, through funding, training, hiring, and retention.